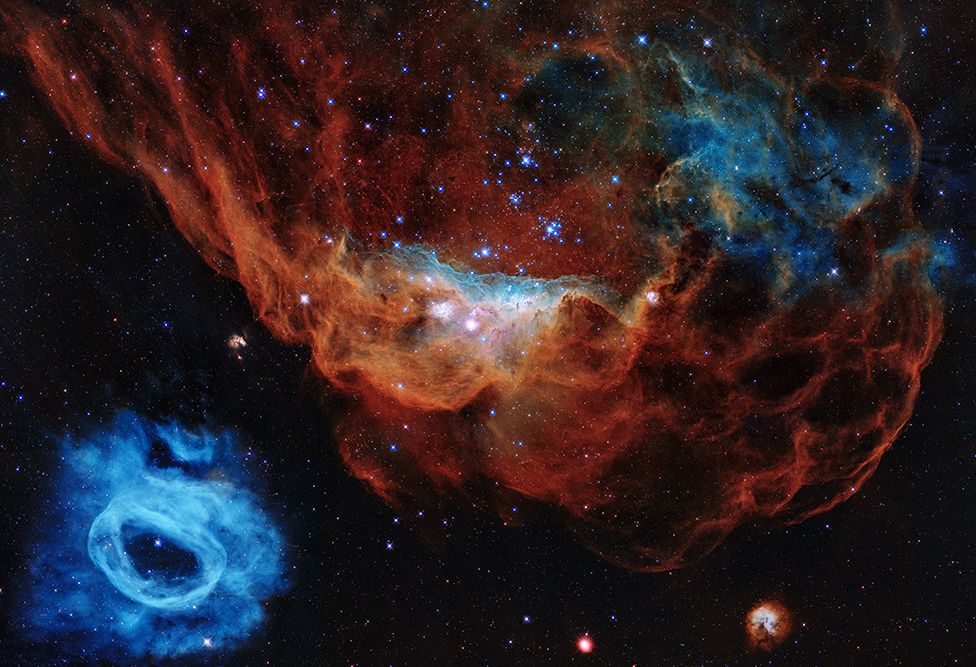 It's 30 years ago to the day that the Hubble telescope was launched – and to celebrate its birthday, the veteran observatory has produced another astonishing image of the cosmos.
This one is of a star-forming region close to our Milky Way Galaxy, about 163,000 light-years from Earth.
The larger object is the nebula NGC 2014; its companion is called NGC 2020.
But astronomers have nicknamed the scene the "Cosmic Reef" because it resembles an undersea world.
Famously blighted by blurred vision at the outset of its mission in 1990, Hubble was eventually repaired and upgraded.
The remarkable pictures it has taken of planets, stars, and galaxies have transformed our view of the cosmos.
It's still far from retirement.
The US space agency (Nasa), which runs the observatory in partnership with the European Space Agency (Esa), says operations will be funded for as long as they remain productive.
Last year, its data resulted in almost 1,000 scientific papers being published – so it continues to stand at the forefront of discovery.